The Blond Beast
Author: Katya Ganeshi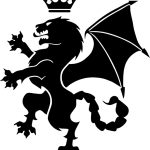 Katya Ganeshi (AKA the 'Blond Beast') is a well-known Russian poet who has also achieved notable attention in India, due to her keen interest in Hinduism and Indian philosophy, where she is published by Cyberwit. She is the forerunner of a new literary style, and the publication of her book "Blond Beast" has brought to her popularity in all societies of vanguard and literary associations in Moscow.
Ganeshi has also received media attention recently over twenty-year-old art photos influenced by the Antonin Artaud's concept of 'Theatre of Cruelty' which have proven to be controversial for mainstream conservative Russia.
A woman of diverse talents, Ganeshi has worked in psychology, assisted with the voluntary care of injured birds, and is a kick boxer.
In her poetry, Katya Ganeshi continues to develop philosophical ideas of Friedrich Nietzsche, the poetic aesthetic of Charles Baudelaire and other 'Damned Poets,' along with themes that converge opposites, such as the convergence of beauty with violence.
An extract is selected below, in both Russian and English. As I do not speak Russian, I cannot vouch for the accuracy of the translation. However, I am certain that reading her poetry in the original language does her verse more justice, as a significant amount of structure and description is always lost when translating poetry.
***
ПРОСТО БЕЛАЯ РОЗА
Нет! Роза Высью не убита,
Она соединит шипы —
И излучая Смысл Соитий,
Искусней пуль —
Жестокостью Иной
Прострелит лбы!
И вы, кто верили в Паденье —
Падёте в Адских ям утр О!
Зарой, Герой, своё
Неистребленье:
Я — Роза Белая! —
Шипами разорву
Твоё нутро.
Я — Роза Белая! —
И я хочу цвести Иначе —
Над лепестками
Рая и Цветов:
Жить
Жадно
Лишь
Сжиранием
Ветров!
Так Ароматы Царственных Садов
Жрёт грубый запах честной плоти —
Так просто тигр
Резвится на Охоте,
Так просто
Каждый револьвер
Готов к работе.
SIMPLY WHITE ROSE
No! The Rose isn't killed by the Height,
It will inosculate thorns —
And are eradiating a Sense of Coitions,
More adroit than bullets —
By other Cruelties
Will shoot through foreheads!
And you, who believed in the Fall —
You will tumble into the morning of Hellish pits!
Bury, the Hero, your-self
Your Invincibility:
I — am the Rose White! —
I will burst with thorns
Your insides.
I — am the Rose White! —
And I want to blossom Differently —
Above the petals of
Paradise and Flowers:
To live
Greedily
Only
By devouring
Winds!
So Aromas of Regal Gardens
Devours a rough smell of honest flesh —
So simply a tiger
Frolics in Hunting,
So simply
Each revolver
Is ready for work.
Her book, the Blond Beast is available here.